We here at Red Veds Photography shoot a lot of weddings. But still, some weddings amaze us as wedding photographers. Mandy and Arun surely had one of those weddings.
The sweet couple came to us regarding their wedding photography. And we were unquestionably ready to cover their wedding.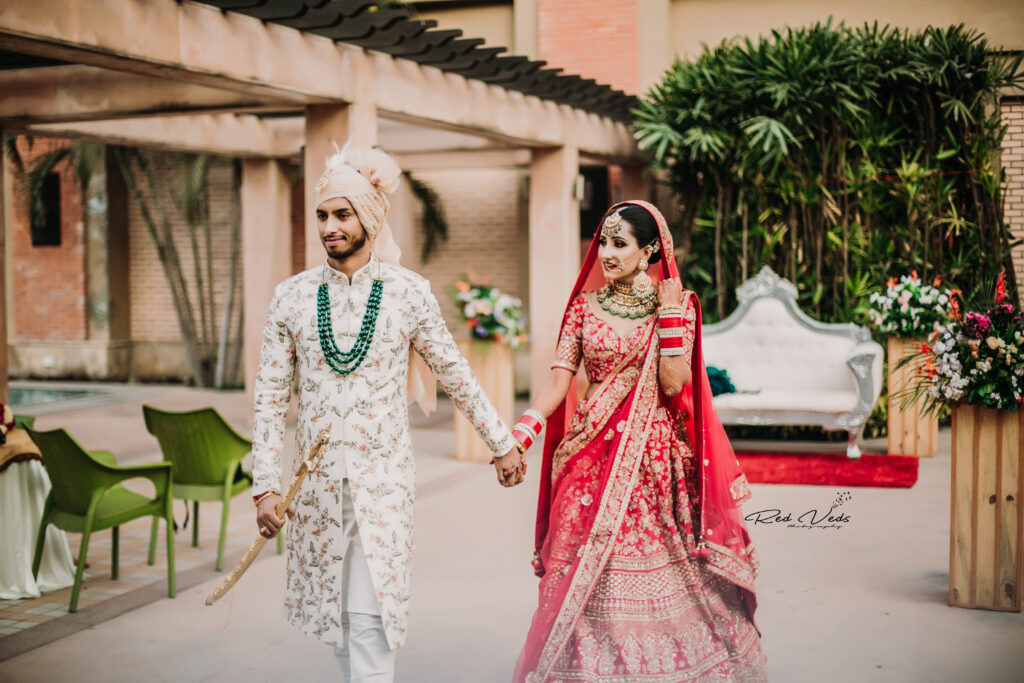 Apart from the Wedding, Mandy also wanted a Bridal Portrait. As she wanted to come across the whole wedding photography experience and we couldn't agree more.
Hence we tried to make Mandy's bridal portrait the best bridal portrait ever. We used all of the trends that have been going around to make the shoot special. Mandy didn't want just any kind of bridal portrait. She wanted the bridal portrait to have more of a fashion shoot vibe.
The most priceless thing that a photographer can capture at a wedding is emotion and we realized this when Mandy's father came to meet her just before the wedding.
As the wedding took place at noon, the natural light of the sun really brought life into the pictures that we took after the wedding. Mandy and Arun were very happy as they were officially bonded with each other for life. You can check out this Full Event. And if you liked this wedding shoot then you will definitely love our other work too. To check out some of the other events that we have covered you can visit Red Veds Photography.