Bridal shoots, as the name suggests, solely focus on the bride. These shoots are done 2-3 days before the actual wedding as there is not enough time and the wedding can be quite overwhelming itself.
For these shots, the bride gets ready the same way she plans on doing for the wedding. Even the hair and makeup are done by people who are mainly hired for the actual wedding day.
But we at Red Veds Photography know that these shoots can be intimidating for the bride as the whole focus of the photographer is on her. So we are here to tell you why these shoots hold great significance.
Why should you get a Bridal Portrait done?
There are multiple reasons why you should go for a Bridal Portrait and here are 3 of them:
Gives you a sneak peek of how you'll look at the wedding.
As these shoots happen 2-3 days before the wedding. They give you an idea of how you are going to look on your wedding day and how your pictures are going to look. And if you don't like something about you look you can always change it for the wedding.
Become familiar with the photographer
As you go through with this shoot with your photographer, it helps you form a basic understanding between you and the photographer, which will surely help you at the time of the wedding.
Creative and unique photos
These shoots aren't simple. They are done creatively so that the photos get the attention of the viewers.
So as now you are on board for a bridal portrait, and most of us aren't born ready for a shot like this, here are some…
Poses for a Beautiful Bridal Portrait:
1. The Dupatta Pose
For this, you simply have to hold your dupatta in such a way that it comes between you and the photographer. The photographer has to click your photos through the dupatta.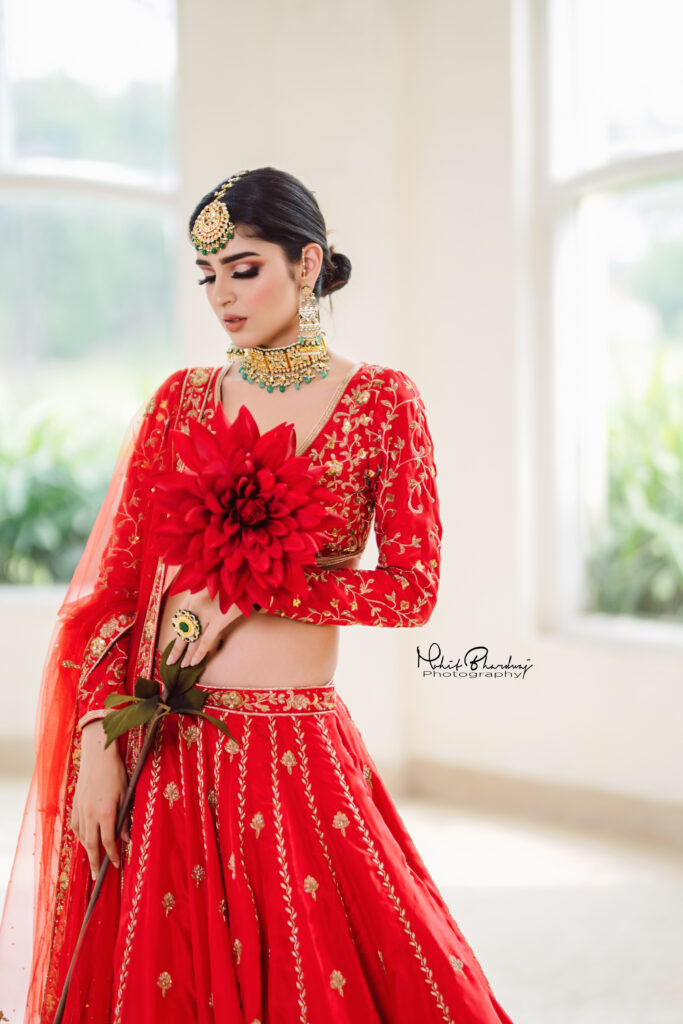 2. The Shot from the Top
This is another creative way to capture your whole lehenga. For this, the photographer has to click your photo from a higher level to get that dramatic element.
3. The "Gaze into the camera" pose
This is one of the most popular bridal portrait shots. In this, the bride stairs directly into the camera, just looking ravishing.
4. The "Getting ready in front of the mirror" pose
This is another commonly used pose. In this, the bride sits in front of a mirror and the photographer captures her image in the mirror setting her hair or doing something similar.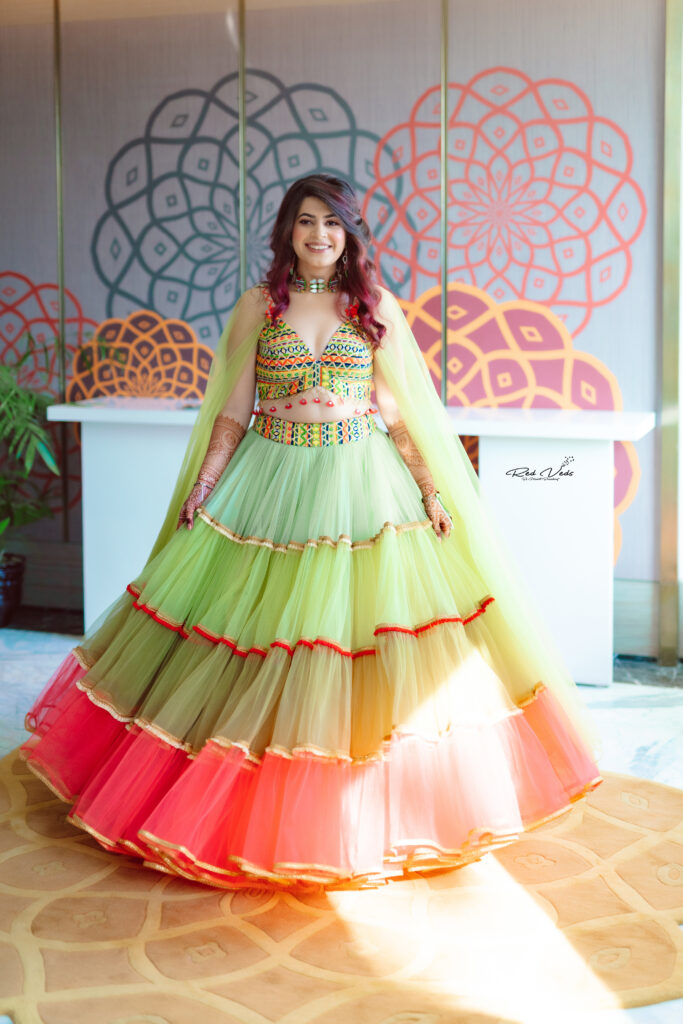 5. Smile for the camera
This might be the simplest one, but everyone loves a natural picture where the bride adorably smiles while looking at the camera.
We here at Red Veds Photography ourselves have done many bridal portrait shoots. So if you want to check them out you can visit Red Veds Photography.