One can argue that Wedding Photography is the most special event in a person's life. And it's not just about the bride or the groom either In an Indian wedding, the photography is the high craze in the wedding. and both the families of the bride and the groom are involved so that every member of the family has a time wedding photography. Indian Wedding is freeing as everyone there takes a break from their daily lives to witness the beautiful beginning of the bride and groom's life long journey.
But we at Red Veds Photography are here to talk to you about Indian Wedding Photography and all the things that make photography of Indian weddings so special.
Over the past decade have seen Indian Wedding Photography change, due to all the western trends that we see on the internet. But one thing that still defines Indian Weddings is their culturally rich and traditional proceedings. But we as an Indian can go a step ahead when it comes to our wedding Photography and celebrations.
India is one of the countries where a wedding celebration can go on for as long as a week.
And what makes this Indian Wedding photography so special is their cultural traditions. India is culturally so rich that each wedding that takes place here is different in its way. No 2 weddings here are the same. Here, the bride and groom are not the only ones who are given attention. The families, the food and the decor are also given attention to by the photographer. And Indian Weddings aren't just one event affair.
Before the wedding many functions take place like:
1) Engagement:
Unlike other countries, in India engagements are also celebrated with joy and happiness. This event marks the very beginning of the journey that the bride and groom are about to start.
2) Haldi Ceremony:
This is another celebration that takes place just 2-3 days before marriage.
3) Mehendi Celebration:
This is celebrated by the bride's family. And is one of the most famous traditional wedding practices.
As we have already discussed that Indian weddings are different from weddings that happen around the world, we also need an India Wedding Photographer that can make the best of our wedding. We need to choose the best Indian wedding photographer for our wedding so that we are blown away from the results of the wedding photography. Only the Best Indian Wedding Photographer will be able to do justice to an Indian wedding. These photographers are used to pay attention to all the small details that one can see in an Indian Wedding.
And speaking of India Wedding Photographers, given below are some of the photography trends that you Indian wedding photographer should be well aware of as these trends are going to make your wedding pictures special and your wedding more memorable.
1. Pre Wedding Photography –
This is also known as the engagement shoot and this usually happens 2-3 months before the actual wedding. Most people think that these shoots are a waste of time and resources but in reality, that is not the case.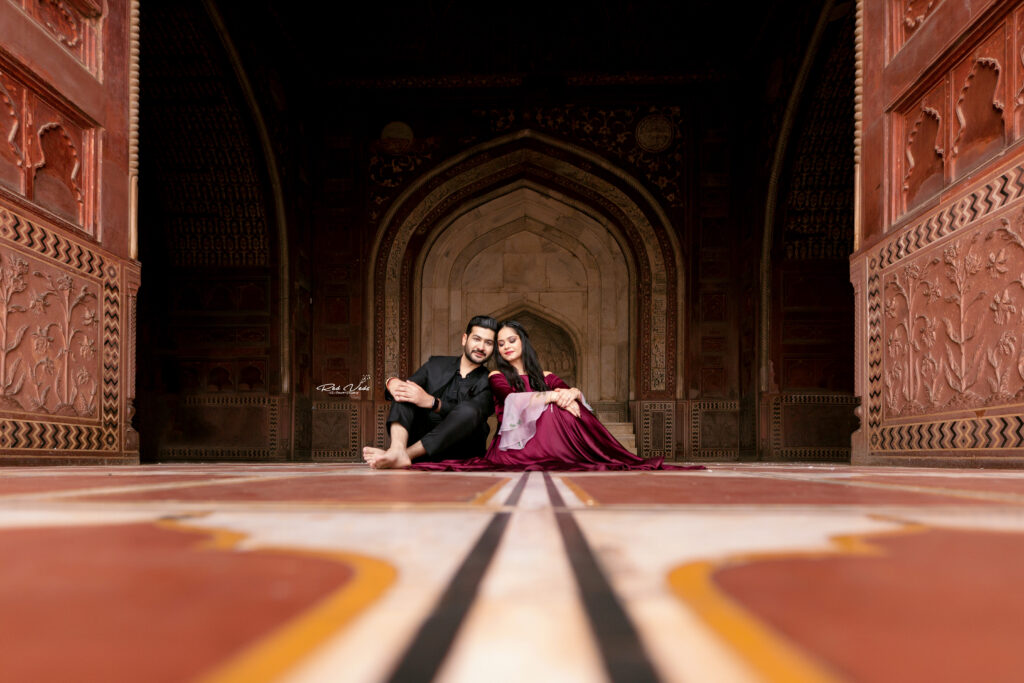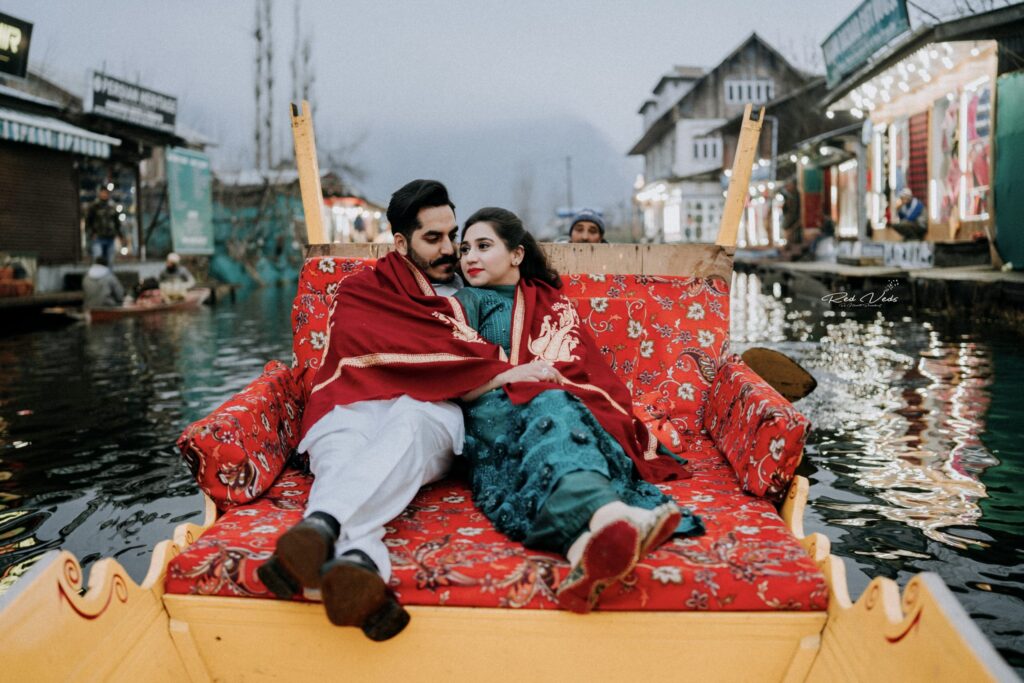 Pre Wedding Photography plays some significant roles in the wedding phase. And some of them are given below:
1) These shoots help the couple build chemistry between them as from the very beginning, not every couple is comfortable with each other especially in arranged marriage setups.
2) Pre-wedding photography also builds a rapport between the couple and their photographer. This helps the couple understand the style of the photographer and also gives the photographer a chance to understand what the couple is expecting from their wedding album.
3) This photoshoot helps create a basic understanding between the couple and the photographer which in turn helps both the parties at the time of the actual wedding.
4) The photos taken at a Pre wedding shoot can also be shown on the wedding day to the guests and relatives. And not just that, the photos can also be used in "Save the Dates" and invitations cards of the wedding.
5) We here at Red Veds Photography have been doing Pre wedding photography for some time now and have seen enough happy couples to tell you that, a pre wedding photoshoot is never a bad idea.
2. Candid Indian Wedding Photography –
This is one of the most popular trends that has taken the internet by storm. Everyone loves the vibe that these photos carry. These photoshoots are nothing like any traditional Photoshoots.
Traditional Photography is the one where the people are aware of the camera and they all pose for the photo. But this has been going on for some time now and people are grown weary of these shoots. These shoots are monotonous and lack certain creativity and flair.
So to break this monotony, Candid Wedding Photography became popular. In this style of photography, the photographer gives a fun task to the couple to do. And when the couple is engaged with that task the photographer takes some candid pictures of them. The couple is aware of the camera but they don't know at what moment the photographer will click their picture.
This results in some really happy and natural-looking photos. People love these shoots because of the authenticity of the pictures and the esthetic vibe that the photos carry.
1) Bridal Shoots –
As the name suggests, the whole and sole focus of this shoot is the bride, These shoots are done 2-3 days before the actual wedding as there is not much time at the wedding for a separate photoshoot like this. These photoshoots show us a series of pictures depicting a bride getting ready for her wedding. The makeup and hair of the bride for this shoot are done by the same people who are hired to do the same for the wedding. The photoshoot also might include the bride's friends and sisters. These shoots always turn out to be elegant and that is the reason more and more brides are opting for this.
2) Drone Wedding Photography –
This is, however, a newer aspect when we talk about wedding photography but drone wedding photography puts things into a new perspective. Many Extreme Wide Shots become possible due to drone photography. Like many other trends, Drone Wedding Photography has also taken off pretty quickly and people are now choosing drone wedding photography.
This kind of photography shines in the case of pre wedding photography. A drone shot can take a lot more natural beauty in the frame with some artistic angles.
3) Creative Wedding Photography –
With its creativity, Creative Wedding Photography has taken over Traditional Wedding Photography over the past couple of years. And the reason for that is simple, Traditional wedding photography is about taking the same posed photos again and again, which eventually becomes boring. But on the other hand, Creative Wedding Photography is all about thinking out of the box and making the photoshoot stand out.
Your Indian Wedding Photographer must be Creative because creativity is the backbone of the evolution of photography.
4. Destination Wedding Photography –
Most of the time, to make their wedding more memorable, couples decide to get married far away from their home, far away from their daily lives. These weddings are like a vacation as the whole family is present with you there. People go for Destination Wedding Photography when they want an exotic vibe from their wedding album. Most couples dream of getting married at a beach and if you finally make that dream come true then the wedding automatically becomes extraordinary. And to capture your dream wedding you want the Best Indian Wedding Photographer who can capture your wedding in such a way that you can cherish your wedding memories for many years to come Every couple wants the Best Wedding Photography for themselves. And to do that, you need to find the perfect Indian Wedding Photographer for you. And a lot of R&D goes into choosing a wedding photographer that suits you. So to save you from all that trouble, we suggest you come to us.
Why Choose Red Veds Photography?
We here at Red Veds Photography are a team of professional wedding photographers that are led by Mohit Bhardwaj, an exclusive professional photographer who expertise in wedding photography and fashion shoots. Apart from wedding photography we also do cinematography.
During our time in the industry, we have worked with some renowned personalities like Diljit Dosanjh, Japji Khaira, Sara Gurpal, Inder Chahal, Himanshi Khurana, and Sonia Mann. And not just this, our work has also been printed in magazines like Vogue. We believe that the most important thing that a photographer can capture is the emotion and love that a wedding is filled with. So if you are someone who is looking for a Perfect Indian Wedding Photographer then be sure to contact us at Red Veds Photography.